Commercial Electrician in Liverpool
Rapid, quality guaranteed, electrical solutions from our skilled team of electrical engineers
Arc Electrical Contractors is one of Liverpool's leading NICEIC contractors, working with homeowners, businesses, landlords, agents, local authorities and other contractors to find the most cost-effective solutions for all their electrical needs in Liverpool and surrounding areas. So, no matter how big or small the job, call in your local electrician in Liverpool – call Arc Electrical Contractors.
Our Electrical Services
We carry out a full range of services in both  Commercial & Industrial properties, including:
Electrical Project Management
Trust our professionals to take control of your Electrical needs
Rewiring
New builds, Extensions or Conversions
Security Systems
Trust our professionals to take control of your Electrical needs
Smart Systems
Control your home from your smart phone
Professional, efficient, and tidy. The Arc team has done a great job at our home rewiring the whole house and have upgraded the fuse box to a high-end box. Great team of skillful and trustworthy workers, we would highly recommend them for any works in the future.
Request a free quote
As a partner to numerous commercial clients we have built our reputation on quality, developing solutions to help business owners stay safe and powered in every scenario, or save money through efficiency and upgrades.  Most importantly, we take our responsibility as approved commercial electrical contractors in Liverpool very seriously to ensure that our clients and the public are protected from potential harm by maintaining compliance with all UK standards.
If you are looking for commercial electrical contractors in Liverpool then contact us today to see how we can help.
About Liverpool
Liverpool is the capital city of the metropolitan borough of Merseyside in England, United Kingdom, sitting along the eastern side of the Mersey Estuary. It was founded in 1207 but was not granted city status until 1880. It is the fourth most populous British city with a population of 552,267 in the built-up areas.
Historically, Liverpool was a part of the county of Lancashire.
The city's expanded greatly from the 18th Century, largely brought about through its status as a major port. Trade from the West Indies, Ireland and mainland Europe, coupled with close links with the Atlantic slave trade, furthered its economic expansion. By the early 19th century, 40% of the world's trade passed through Liverpool's docks, contributing to its rise as a major city. Liverpool is also well known for its inventions and innovations, particularly in terms of infrastructure, transportation, general construction, and in the fields of public health and social reform. Railways, ferries and the skyscraper were all pioneered in the city, together with the first societies for animal and child protection, the first schools for the blind, for working-men, and for girls.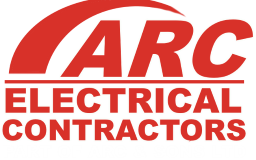 Arc Electrical Contractors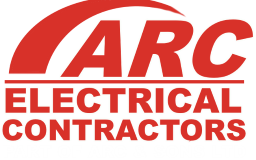 181 Rawson Rd
Liverpool
Merseyside
L21 1HL
0151 928 2269